Welcome to Pacific Mountain Guides
We believe our reputation depends on your success, & our group of professional guides will do everything possible to ensure that your trip is successful. We are proud to offer some of the best trophy hunting and fishing destinations in Alaska.  Alaska is a mecca of Hunting & Fishing opportunities, our targeted species include Brown Bear, Black Bear, Dall Sheep, Mountain Goat, Moose, Sitka Blacktail Deer, & Sea Ducks.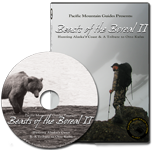 Join the PMG Team on the epic adventure of the 2012 season in "Beast of the Boreal II".
This video is action packed with hunts for Brown Bear, Black Bear, Mtn. Goat, and Dall Sheep – all of which were filmed in 2012!
30+ grueling miles later…across glaciated mountain tops & through endless cirque valleys, an epic adventure ends in success!  But honestly it became blatantly obvious that we were already successful before ever even starting our trek!  We take for granted the simple physical ability that out bodies can do great things & take us virtually anywhere we want to go. 
Read More

»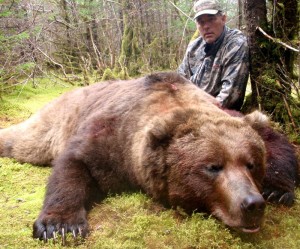 I thought I had experienced the ultimate adrenaline rush or thrill in the past like coyotes coming in on a string to a voice call your blowing with your hands, wolves howling in the moonlight, a big 30" buck coming into the water hole I'm sit'in at, right on schedule looking right through you. My most favorite or ultimate until this year, the bugle of a big bull elk so close you are nearly face to face and your ears are ringing from the harmonics when he finishes. I had goose-bumps all over my body with each encounter and legs that were shaking uncontrollable like wet spaghetti noodles from the encounters. I'm sure some of you have been here before, some of you want to be, and some of us pray for it each year. All I can say is, "Be careful what you wish for!"
Read More

»